advertisement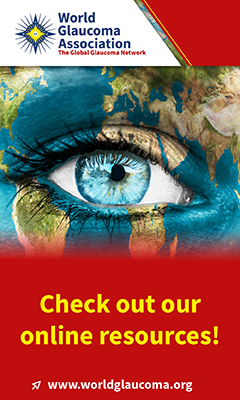 ---
Editors Selection IGR 22-3
Surgical Treatment: Surgery or Eyedrops first?
See also comment(s) by
Gustavo de Moraes
•
---
There is still uncertainty on which is the best glaucoma treatment strategy in newly diagnosed advanced glaucoma, a still common clinical situation worldwide.
In this multicenter RCT, patients were randomized 1:1 to receive either medical therapy or trabeculectomy (dose and time of MMC was at the discretion of the surgeon). Outcomes at 2 years included quality of life, clinical, safety and economic measures.
Out of the eligible patients, 453 participants met the inclusion and exclusion criteria and accepted to participate, of whom 227 were randomized to the trabeculectomy arm and 226 to the medical management arm.
They have found no evidence of a difference in health-related quality of life.
The mean IOP at 24 months was significantly lower in the trabeculectomy group (12.40 mmHg versus 15.07 mmHg, p<0.0001). Fewer types of glaucoma eye drops were required in the trabeculectomy arm.
There was no difference between arms in visual field mean deviation, requirement for cataract surgery, number of participants meeting visual standards for driving or registering as sight impaired. Also, no differences were observed concerning safety events.
In their economic analysis, using their 2-year data, primary trabeculectomy was unlikely to be cost-effective, however, using a model over a lifetime horizon, it is likely to be considered cost-effective.
Given the nature of treatment arms, masking to the treatment allocation was not possible for both participants and clinical team.
Although, these initial results at 2 years did not show a real benefit of primary trabeculectomy in both functional and quality of life outcomes, things are expected to be different in the long term, as we know a lower mean IOP and a lesser dependence on medications are expected to provide better long-term disease control. In addition, the initial punctual higher cost of trabeculectomy is expected to reduce as time passes, and exactly the opposite is expected to happen in the medical management group (medication costs grow with time), changing the economic impact of each study group. For that to be confirmed, we will still have to wait for more long-term data.
Primary trabeculectomy is a viable option for a newly diagnosed advanced glaucoma population
For the moment, we can be sure that indicating primary trabeculectomy is a viable option for a newly diagnosed advanced glaucoma population, providing these patients an option, which is at least, as safe, as effective and providing the same quality of life as the usual care.
---
---