advertisement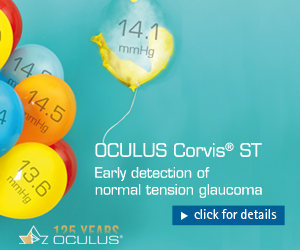 ---
Journal of Glaucoma & WGA
---
It is with great pleasure that we announce that the Journal of Glaucoma (JOG) has become the official journal of the World Glaucoma Association (WGA)! This collaboration joins together the world's premier journal for glaucoma research and the largest international society for glaucoma, representing over 11,000 members and 90 glaucoma societies from around the world.
Free access for members of WGA affiliated Glaucoma Societies
As the official journal of the WGA, online access to the Journal of Glaucoma is now provided for free to all individual members of our affiliated Glaucoma Societies, including all ophthalmologists from sub-Saharan countries and glaucoma fellows worldwide. This free access has been made possible through generous support from two of our industry partners, Allergan and Novartis. Access is provided via the personal profile page of every individual member via the WGA#One platform. Please click here to find out how you are able to access JOG via the WGA#One platform.
In case you are a member of one of our affiliated Glaucoma Societies, but not yet registered in WGA#One, please complete the contact from on the WGA homepage and contact your regional or local Glaucoma Society to notify WGA about your membership via info@worldglaucoma.org. Only after their confirmation we are able to connect you.
If you are not affiliated to any Glaucoma Society yet, but are interested, please contact your local or regional glaucoma society for membership opportunities. An overview of all WGA affiliated Glaucoma Societies can be found in the WGA Directory.
Journal of Glaucoma
Journal of Glaucoma is currently the only scientific journal devoted to glaucoma that is both indexed and has an impact factor, giving the Journal a unique position in the glaucoma community. In conjunction with the World Glaucoma Association, the publisher will also be offering special rates for hard copy subscriptions.
Journal of Glaucoma has had considerable success in 2017, with a rising impact factor (2.263, representing an 8% increase from 2015), increasing submissions (>660), and decreased times from acceptance to online publication (2 weeks) and print (< 3 months).
Journal of Glaucoma now ranks among the fastest growing journals and is a leader in publication turn-around time.
Free access to Journal of Glaucoma (JOG) online is only available when you are logged into your WGA#One account!.