advertisement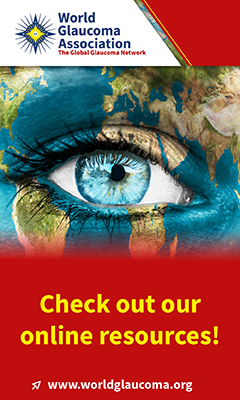 ---
From the WGA
Dear IGR readers,
The 10th World Glaucoma Congress reached record breaking numbers with more than 3000 participants registered and over 1000 abstracts submitted. This congress promises to have a very exciting and extensive scientific program. If you are attending the WGC-2023, we hope that you have a great experience meeting colleagues and industry supporters in the glaucoma field.
Save the date for the 11th World Glaucoma Congress in Hawaii, taking place June 25-28, 2025.
We are currently planning the next series of WGA Global Webinar and Surgical Grand Rounds. Keep an eye on our website for more information. The recorded sessions of the previous webinars can be accessed by everyone with a WGA#One account on the WGA Video Library.
The WGA offers free access for its members to several online courses in glaucoma. All modules were written by world-renowned experts in the field and carefully reviewed by members of the WGA Education Committee. The Basic Course in Glaucoma is now available in English, Chinese, Spanish, Portuguese, and French. The Continued Education in Glaucoma Course is currently being translated into Spanish and Portuguese as well.
The new Fundamental Questions in Glaucoma video lecture by Dr. Clement Tham is now available on our website. More video lectures will be published after WGC-2023. If you are a member of one of our affiliate glaucoma societies and do not have a free WGA#One account yet, please be sure to create one today.
Best wishes,
Shan Lin, MD
Executive Vice-President

Kaweh Mansouri, MD MPH
Associate Executive Vice-President