advertisement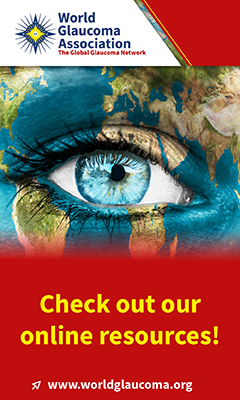 ---
Impact
The International Glaucoma Review presents its first global survey of Glaucoma Impact.
Glaucoma Impact
Top 20 Expertscape1

GoogleScholar2

#
Score3
Name
Country
"Only Glaucoma"
h-index4
1
Weinreb, R
USA
141
2
Aung, T
Singapore
101
3
Medeiros, Felipe
USA
89
4
Pasquale, L
USA
67
5
Park, Ki-Ho
South Korea
60
6
De Moraes, CG
USA
39
7
Friedman, D
USA
94
8
Jonas, Jost
Germany
128
9
Gedde, S
USA
43
10
Azuara-Blanco, A
UK
49
11
Zangwill, Linda
USA
103
12
Wang, NL
China
68
13
Liebmann, Jeffrey
USA
94
14
Wiggs, J
USA
61
15
Schuman, J
USA
98
16
Ritch, R
USA
114
17
Mansouri, K
Switzerland
40
18
Sun, XH
China
17
19
Lin, Shan
USA
69
20
Moghimi, S
USA
34
Each of the many ways to measure impact has their strengths and weaknesses.5 Here, Expertscape and Google Scholar were selected. Expertscape computes the following (among others) to obtain a score:6
Expertscape is a proprietary ranking that searches the PubMed database to find all the medical journal articles published about the topic (e.g. glaucoma) in the past ten years.
It then assigns a score to each article, based on the article's year of publication (recent is better), the article's type (guidelines and reviews, for example, count more than letters to the editor), and the journal in which the article appeared (some journals are better than others). It also It assigns a score to each author of the article (first author scores higher than second author).
Google Scholar was searched on Glaucoma for each of the top 20 Expertscape authors to retrieve an "Only Glaucoma" h-index (no date restrictions were used). The "Only Glaucoma" h-impact does not necessarily correlate with the Expertscape rankings. "Only Glaucoma" h-impact scores will be ranked in a future list. There are limitations to this, some of which are:
In future issues other indices (including h-impact), parameters will be explored, e.g. time ranges, other indices, subspecialties, regions, citation metrics and many more. So, stay tuned for more ranking lists.
Notes
The full list: http://expertscape.com/ex/glaucoma; accessed May 31, 2023
Searches conducted by Simon Bakker for IGR between June 5 – 13, 2023 using Harzing, A.W. (2007) Publish or Perish: https://harzing.com/resources/publish-or-perish
Solid bars represent Expertscape proprietary relative rank of impact.
The score does not reflect the total h-factor. Only publications on glaucoma are used.
See also editorial in IGR 10-1: https://www.e-igr.com/ED/index.php?issue=101
Source: http://expertscape.com/#howworks ; accessed May 31, 2023