advertisement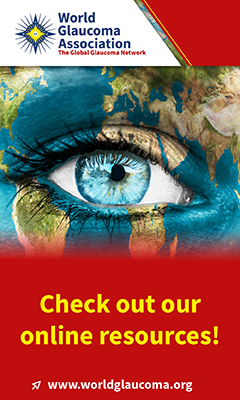 ---
---
Abstract #
94554

Published in IGR 22-2
Expansion of patient eligibility for virtual glaucoma clinics: a long-term strategy to increase the capacity of high-quality glaucoma care
Nikita E
;
Gazzard G
;
Sim DA
;
Fasolo S
;
Kortum K
;
Jayaram H
British Journal of Ophthalmology
2021; 0:
See also comment(s) by Anja Tuulonen •
---
AIMS: The virtual glaucoma clinic (VGC) is a well-established diagnostic pathway for delivery of glaucoma care. Current UK national guidance recommends VGCs for patients with ocular hypertension, glaucoma suspects or early glaucoma. This study evaluates whether expanded eligibility criteria, including other glaucoma phenotypes and disease stages, can deliver safe and effective care with a positive patient experience. METHODS: Records of over 8000 patients were reviewed in order to determine suitability for VGC attendance using expanded eligibility criteria. Patients with three prior consecutive visits within the glaucoma service were included. Follow-up interval, clinic type, visual acuity (VA), intraocular pressure (IOP) and visual field performance were recorded. Patient satisfaction was recorded for a sample of 118 patients. RESULTS: 2017 patients over 31 months were included. Two-thirds of eyes had ocular comorbidities, a fifth of eyes had undergone prior cataract surgery and 10% of eyes had undergone a prior laser treatment for glaucoma. After three visits, 32% of patients remained in the VGC, 42% were seen in face-to-face clinics and 25% were discharged. There were no clinically significant changes in VA, IOP and visual field performance during follow-up. 72% of patients expressed a preference to continue their care within VGCs. CONCLUSIONS: This study demonstrates that VGCs with expanded patient eligibility criteria can deliver high-quality glaucoma care that is safe, effective and with high levels of patient satisfaction. This approach provides a long-term solution to adapt delivery of glaucoma care to our expanding and ageing population.
Glaucoma Service, Moorfields Eye Hospital NHS Foundation Trust, London, UK eleni.nikita@nhs.net.
Full article
---
Classification:
6.19 Telemedicine (Part of: 6 Clinical examination methods)
1.4 Quality of life (Part of: 1 General aspects)
---
---