advertisement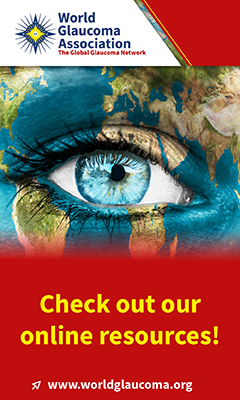 ---
---
Abstract #
95416

Published in IGR 22-2
Agonist of growth hormone-releasing hormone enhances retinal ganglion cell protection induced by macrophages after optic nerve injury
Cen LP
;
Ng TK
;
Liang JJ
;
Xu C
;
Zhuang X
;
Liu YF
;
Chen SL
;
Xu Y
;
Yang Q
;
Yuan XL
;
Qin YJ
;
Chan SO
;
Chen H
;
Zhang M
;
Schally AV
;
Pang CP
Proceedings of the National Academy of Sciences of the United States of America
2021; 118:
See also comment(s) by Derek Welsbie •
---
Optic neuropathies are leading causes of irreversible visual impairment and blindness, currently affecting more than 100 million people worldwide. Glaucoma is a group of optic neuropathies attributed to progressive degeneration of retinal ganglion cells (RGCs). We have previously demonstrated an increase in survival of RGCs by the activation of macrophages, whereas the inhibition of macrophages was involved in the alleviation on endotoxin-induced inflammation by antagonist of growth hormone-releasing hormone (GHRH). Herein, we hypothesized that GHRH receptor (GHRH-R) signaling could be involved in the survival of RGCs mediated by inflammation. We found the expression of GHRH-R in RGCs of adult rat retina. After optic nerve crush, subcutaneous application of GHRH agonist MR-409 or antagonist MIA-602 promoted the survival of RGCs. Both the GHRH agonist and antagonist increased the phosphorylation of Akt in the retina, but only agonist MR-409 promoted microglia activation in the retina. The antagonist MIA-602 reduced significantly the expression of inflammation-related genes , , and Moreover, agonist MR-409 further enhanced the promotion of RGC survival by lens injury or zymosan-induced macrophage activation, whereas antagonist MIA-602 attenuated the enhancement in RGC survival. Our findings reveal the protective effect of agonistic analogs of GHRH on RGCs in rats after optic nerve injury and its additive effect to macrophage activation, indicating a therapeutic potential of GHRH agonists for the protection of RGCs against optic neuropathies especially in glaucoma.
Joint Shantou International Eye Center of Shantou University and The Chinese University of Hong Kong, Shantou University Medical College, 515041 Shantou, China.
Full article
---
Classification:
11.8 Neuroprotection (Part of: 11 Medical treatment)
3.6 Cellular biology (Part of: 3 Laboratory methods)
3.8 Pharmacology (Part of: 3 Laboratory methods)
3.9 Pathophysiology (Part of: 3 Laboratory methods)
---
---