advertisement
---
From the WGA Executive Office
---
Dear IGR readers,
We wish to express a special THANK YOU! to all those who contributed to the 8th World Glaucoma Congress! We welcomed over 2000 ophthalmologists and allied health professionals from more than 90 different countries to our biennial congress in Melbourne this year, as well as over 300 patients and family members who attended the Patient Symposium. The scientific program was a stimulating mix of symposia, courses, workshops, wet labs, rapid-fire sessions, and poster walks covering topics from the basic science and genetics of glaucoma to the latest developments in medical and surgical management of glaucoma. Keep a close watch on your inbox for your personal log-in details to check the captured content on the WGA Educational Portal.
The location of WGC-2021 was presented during WGC-2019 by Makoto Aihara, Chair of the Local Organizing Committee. The 9th World Glaucoma Congress will take place from March 24-27, 2021, in Kyoto, Japan. Mark your calendar for WGC-2021, and we hope we can welcome all of you to Kyoto with its rich culture, beautiful temples, and unique culinary scene.
Neeru Gupta (Canada) was recommended for President-Elect 2020-2021 (including renewal of term) to the General Assembly. Moreover, three new governors who will serve a three-year (renewable) term on the Board were presented: Xinghuai Sun (China), Nkiru Kizor-Akaraiwe (Nigeria), and Pradeep Ramulu (USA). Finally, Robert Fechtner (USA) has been recommended to join the WGA Audit Committee as a member. The nominations were made according to the Statutes and Regulations, presented to the Board of Governors and presented for a vote to the General Assembly. All were unanimously approved.
In this edition, we introduce you to Irene Koomans. Irene took over the responsibilities of Mariska van der Veen as the Executive General Manager of the World Glaucoma Association. We wish Irene the best of luck in her new role.
We hope you enjoy reading this first issue of the IGR's 20th volume. You can contact our WGA Executive Office (info@worldglaucoma.org) if you need any information or have questions on IGR or WGA-related matters.
WGA Executive Office
---
Get to know us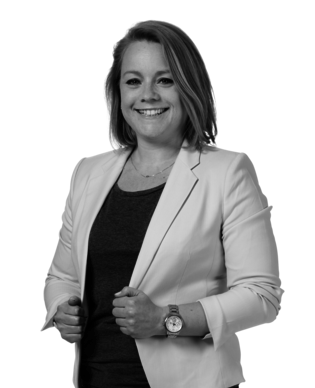 At WGC-2019 in Melbourne, we said goodbye to Mariska van der Veen who advanced to a new, exciting position at MCI, and welcomed a new WGA Executive General Manager: Irene Koomans.
Having been involved with the WGA as Committee Liaison for the past two years, she has already gained valuable insights in the organization, its core purpose, values and goals.
She's joining the WGA as Executive General Manager at an exciting time with new developments such as 'Meet the Experts' Webinars and the possibility for Patient Organizations to join the WGA, as well as projects that have made their mark and continue to grow, including the Global Outreach Fellowship Program and Online Education Courses for ophthalmologists and patients.
Irene brings over ten years of international project management to the WGA and looks forward to helping eliminate glaucoma-related disability worldwide, together with all our dedicated glaucoma specialists and industry members.