advertisement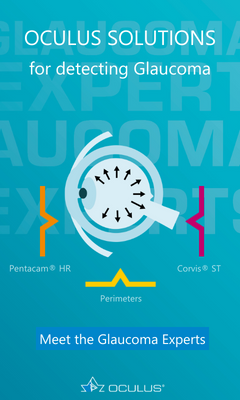 ---
---
Abstract #
100617

Published in IGR 23-1
Home Monitoring of Glaucoma Using a Home Tonometer and a Novel Virtual Reality Visual Field Device: Acceptability and Feasibility
Hu GY
;
Prasad J
;
Chen DK
;
Alcantara-Castillo JC
;
Patel VN
;
Al-Aswad LA
Ophthalmology. Glaucoma
2022; 0:
See also comment(s) by David Crabb & Peter Jones •
---
OBJECTIVE: Our aim was to assess the acceptability and feasibility of iCare HOME tonometer (HT) and Virtual Field (VF) devices in the home monitoring of glaucoma. DESIGN: Prospective feasibility and acceptability study. SUBJECTS: Twenty patients (39 eyes) with primary open-angle glaucoma, open-angle glaucoma, ocular hypertension, or suspected glaucoma. METHODS: Patients were trained and instructed to bring 2 devices home for 1 week and use the HT 4 times/day for 4 days and the VF 3 times total. MAIN OUTCOME MEASURES: For acceptability, we conducted satisfaction surveys and semistructured, qualitative interviews with a thematic analysis. Feasibility was assessed by device usage and quality of tests. RESULTS: Most patients (73.7%) felt that the HT was easy to use, and 100% of them found the HT useful. All patients (100%) felt that VF was easy to use, and 94.4% of them found the VF useful. All patients (100%) obtained acceptable intraocular pressure and completed a VF test at home. We identified 4 key themes, with 33 subthemes. The key themes include the following: (1) advantages of home monitoring; (2) difficulties with home monitoring; (3) future considerations in home monitoring; and (4) the experience of patients with glaucoma. CONCLUSIONS: The HT and VF were acceptable and feasible in a small cohort of motivated subjects. Patients were able to perform these tests proficiently at home, and they were generally enthused to obtain more data about their intraocular health, as it allowed them a heightened sense of security and insight about their chronic disease, as well as a reduction in foreseeable barriers to care. Home monitoring may also improve upon glaucoma care by enhancing patient empowerment and fostering community bonds. The VF should be further evaluated to ensure validity.
Grossman School of Medicine, New York University, New York, New York; Department of Population Health, New York University Langone Health, New York, New York.
Full article
---
Classification:
---
---