advertisement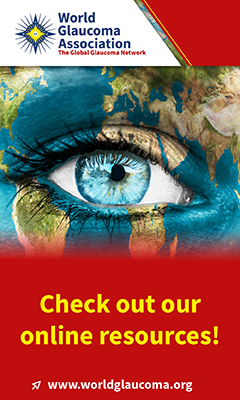 ---
Editors Selection IGR 23-1
Telemedicine: Home Monitoring
---
Hu et al. (2022) report qualitative data from twenty confirmed/suspected glaucoma patients, asked to perform both tonometry and perimetry at home for a week. The results highlight the strong desire among some glaucoma patients for home monitoring solutions, as well as the ability of said patients to make astute observations (e.g., regarding potential sources of measurement error, or impediments to future use). Key unresolved controversies are highlighted (e.g., to what extent should patients have unfettered access to their data?). And various encouraging statistics are presented regarding adherence rates and patient acceptability ratings.
The results highlight the strong desire among some glaucoma patients for home monitoring solutions
We think the results from this report provide useful evidence regarding the feasibility of home assessments for monitoring glaucoma progression. However, while the messaging is resolutely upbeat, attentive readers are also rewarded with telling insights into the current state of the art. For example, 20% of VF tests were deemed 'anomalous', 25% of patients needed to contact the study authors for assistance, and 5% of patients were excluded due to 'an inability to demonstrate competence'. Such values are broadly consistent with previous studies, and without improvement threaten to render home monitoring unsustainable in practise.
Overall, as well as highlighting the considerable appetite for home monitoring among some glaucoma patients, this study also serves as a timely reminder about how much remains unknown when it comes to ophthalmic home monitoring. Thus, while it is encouraging that nearly all patients felt such data were useful, further research is required to demonstrate that they are in fact clinically useful and cost effective. And while in the present study a select group of trained individuals were willing and able to undergo home monitoring for a week, it still remains unclear how well home monitoring will perform in the 'real' real world: where less motivated and less well supported individuals might be expected to adhere to home monitoring for months or years on end. As many long-suffering dentists will attest, the road to self-management is all too often paved with good intentions, but only transient resolve.
---
---