advertisement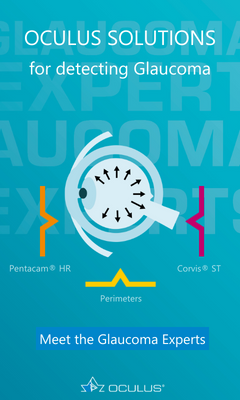 ---
Editors Selection IGR 23-1
Surgical Treatment: Phaco and Ab-interno Surgery
---
The GEMINI study by Gallardo and colleagues aims to determine the 12-month effectiveness of 360 degree canaloplasty and 180 degree trabeculotomy using the OMNI surgical system in conjunction with cataract extraction for patients with mild to moderate open angle glaucoma. This is a follow-up study from their six-month data which showed a mean IOP reduction of 38% and a medication reduction of 67%. This prospective study included 120 adult patients with intraocular pressure ≤ 33 mmHG on glaucoma medication who also had unmediated post-washout diurnal IOP of ≥ 21 and ≤ 36 in their final effectiveness analysis. They found that patients who underwent canaloplasty and trabeculotomy with OMNI surgical system during their cataract extraction had a lower unmedicated mean diurnal IOP at 12 months with minimal adverse events. The unmedicated mean diurnal IOP was reduced by 34%, and 84% of eyes achieved 20% or more reduction. Eighty percent of patients were medication-free at 12 months.
Drawbacks of this study include no control arm. This study had a high portion of Caucasian patient (82%) so this data many not be generalizable to other demographics. Patients had very mild glaucoma with a MD of -3.7. It is also unclear if the patients' fellow eyes were receiving any glaucoma treatment as some glaucoma medications such a b-blockers may affect the fellow eye.
In glaucoma we are always trying to find safe and effective methods to help decrease intraocular pressure and medication burden for our patients. Results from this study show that OMNI canaloplasty and trabeculotomy are worth further study for select patients to decrease their pressure and medication burden for at least 12 months after surgery. It will be interesting to see long-term results from controlled studies to see if there are real and lasting effects of the procedure.
---
---