advertisement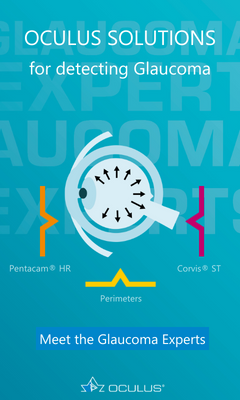 ---
From the WGA
Dear IGR readers,
We are happy to let you know that the WGA continues to expand our educational resources online and to develop numerous opportunities for remote learning by our members. Our collaborative work as a society helps our members to deliver the very best care to our glaucoma patients.
We planned another exciting WGA Global Webinar for you. On Saturday, November 5, we connected the entire glaucoma community once again, with free, high-quality education to all regions of the world with the 9th WGA Global Webinar, on 'All About Minimally Invasive Glaucoma Surgery'.
On July 7, we held the third edition of the WGA Surgical Grand Rounds, which addressed 'Malignant Glaucoma' and 'Nanophthalmos with Glaucoma'. The recorded session is available to everyone with a WGA#One account on our website. The next edition of the Surgical Grand Rounds will be held on Thursday, December 8, and will cover the topics 'How to manage failing/failed filter' and 'Tube revisions to restore flow'. We invite you to join Drs. Pradeep Ramulu and Tanuj Dada for the discussion.
At the recent annual American Academy of Ophthalmology (AAO) meeting in Chicago (September 30–October 3), the WGA hosted the 39th Information and Planning Exchange (IPE) meeting in person, with many participants also calling in from around the world. Major stakeholders in glaucoma care and research, including our top industry members, met to collaborate and network with the concerted goal to defeat glaucoma. Additionally, thanks to all of you who attended the AAO meeting and stopped by the WGA booth. If you did not have the chance to get your copy of the WGA Patient Guide at our booth, you may download it here.
The program of the 10th World Glaucoma Congress in Rome will feature over 70 sessions, including workshops, symposiums, and wet labs to advance your career. The first preliminary program will be released in November, and the WGA invites you to contribute to this very special, 10th edition of our congress by registering and submitting an abstract. The registration and abstract submission sites are now open. Find out more about WGC-2023 in Rome (June 28–July 1, 2023): WGC 2023 | 10th World Glaucoma Congress.
Best wishes,
Shan Lin, MD
Executive Vice-President

Kaweh Mansouri, MD MPH
Associate EVP